How can I get an invoice/statement from my Librato account?¶
At the end of each billing period, your credit card is charged and you receive a statement by email to the billing email address we have on file. At the bottom of the statement there is an Account Management link that takes you to the Billing Portal.

You can also access the Billing Portal directly by going to https://www.billingportal.com/s/librato/. Here you can updated your subscription and view your billing history. If it's the first time you are visiting the Billing Portal, click on the "Forgot your password?" link and you will receive an email with a login link.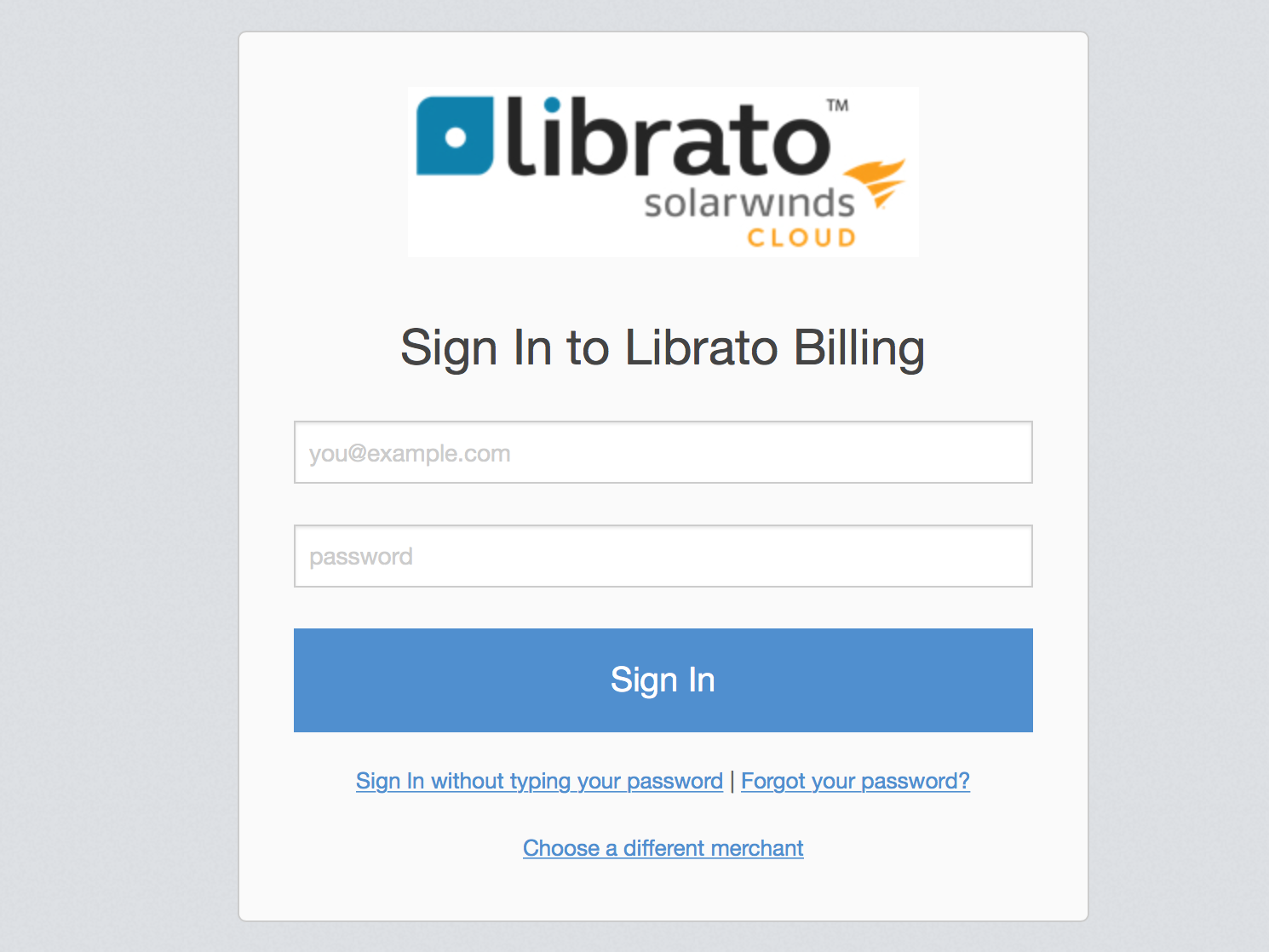 Your billing email address does not have to be the same as your account login. You can edit it by clicking on "Edit Contact Information" and changing the email on file.