Embedded Charts¶
We've made it really easy to embed Librato charts into your own application or site. In any chart dropdown menu, click on "Embed chart …".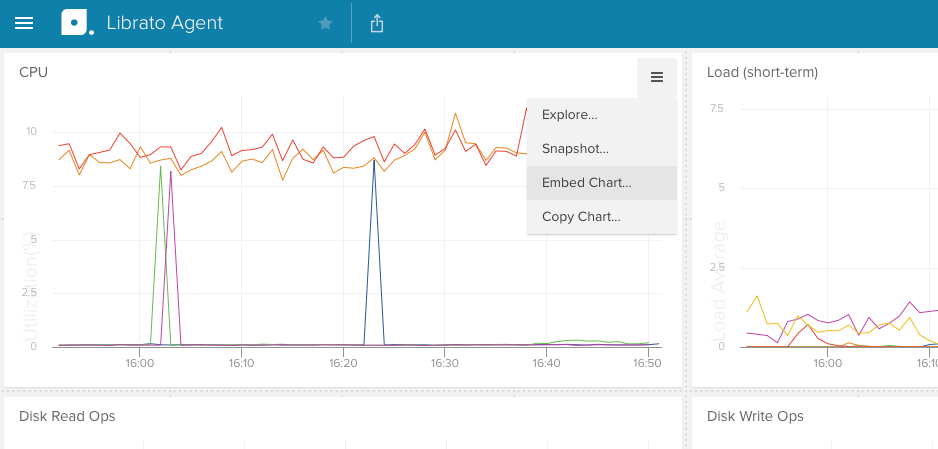 You can then specify different options that control how the graph will be displayed:
Height and width: control the size of the chart.
Duration: controls the time window displayed.
Source: Allows you to define a specific

source pattern

.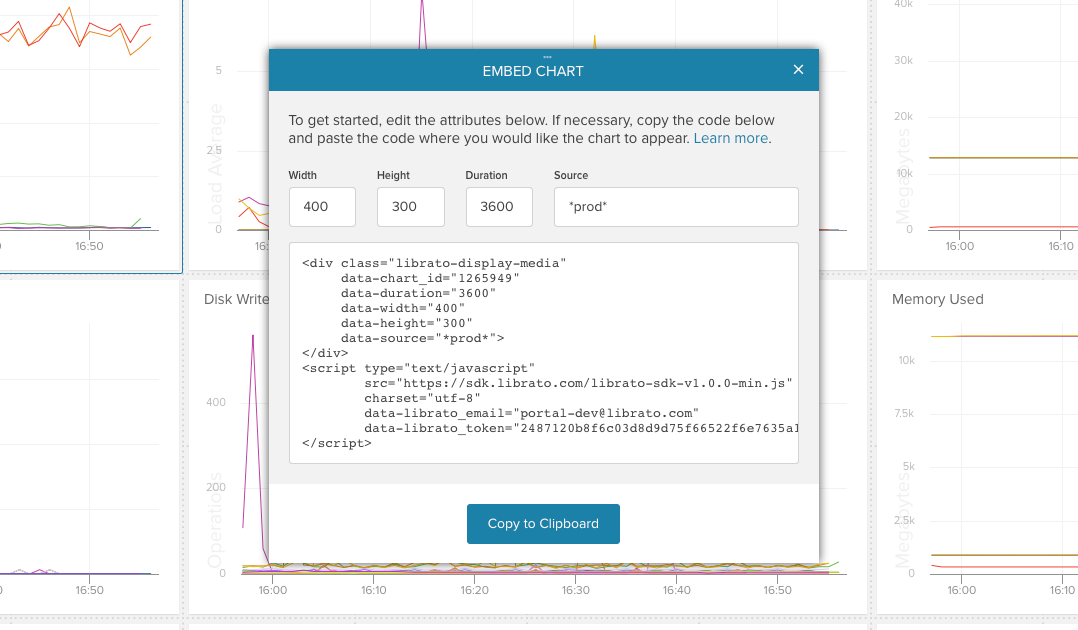 Once you are satisfied with the options, click in the copy to clipboard button, and paste the code snippet into your site's source code.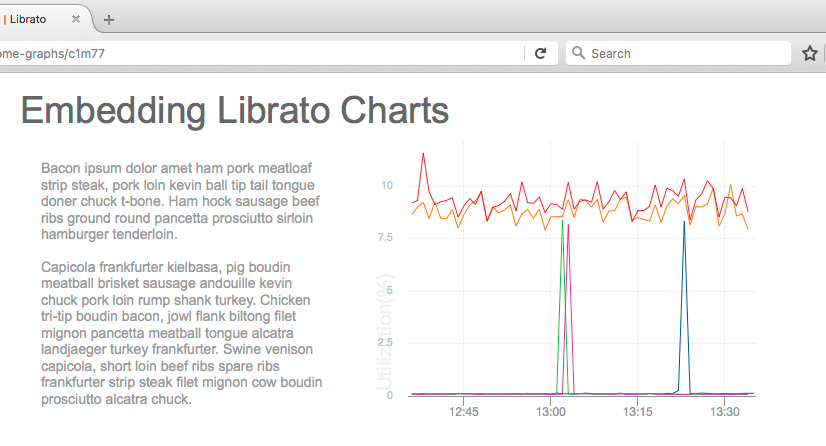 We use the same token for each of the embedded charts. To revoke it, visit the tokens page in account settings and look for the "Token for embedded charts":