Charts¶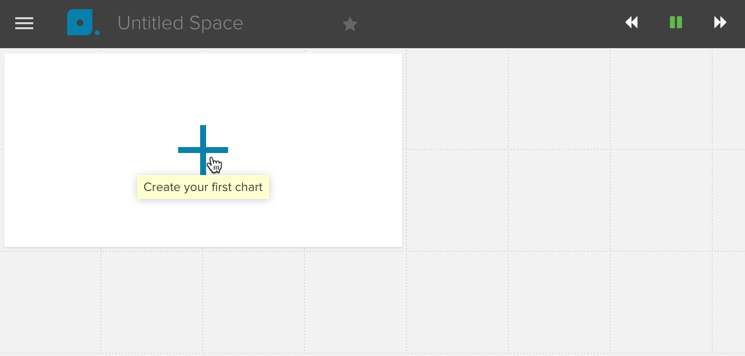 Creating a New Chart¶
When you start with a new space you'll see a placeholder for a chart with a large plus in it. To add charts to existing Spaces just click on the plus button in the menu bar.

As a next step you choose the chart type. If you can't decide don't worry, you can change it later.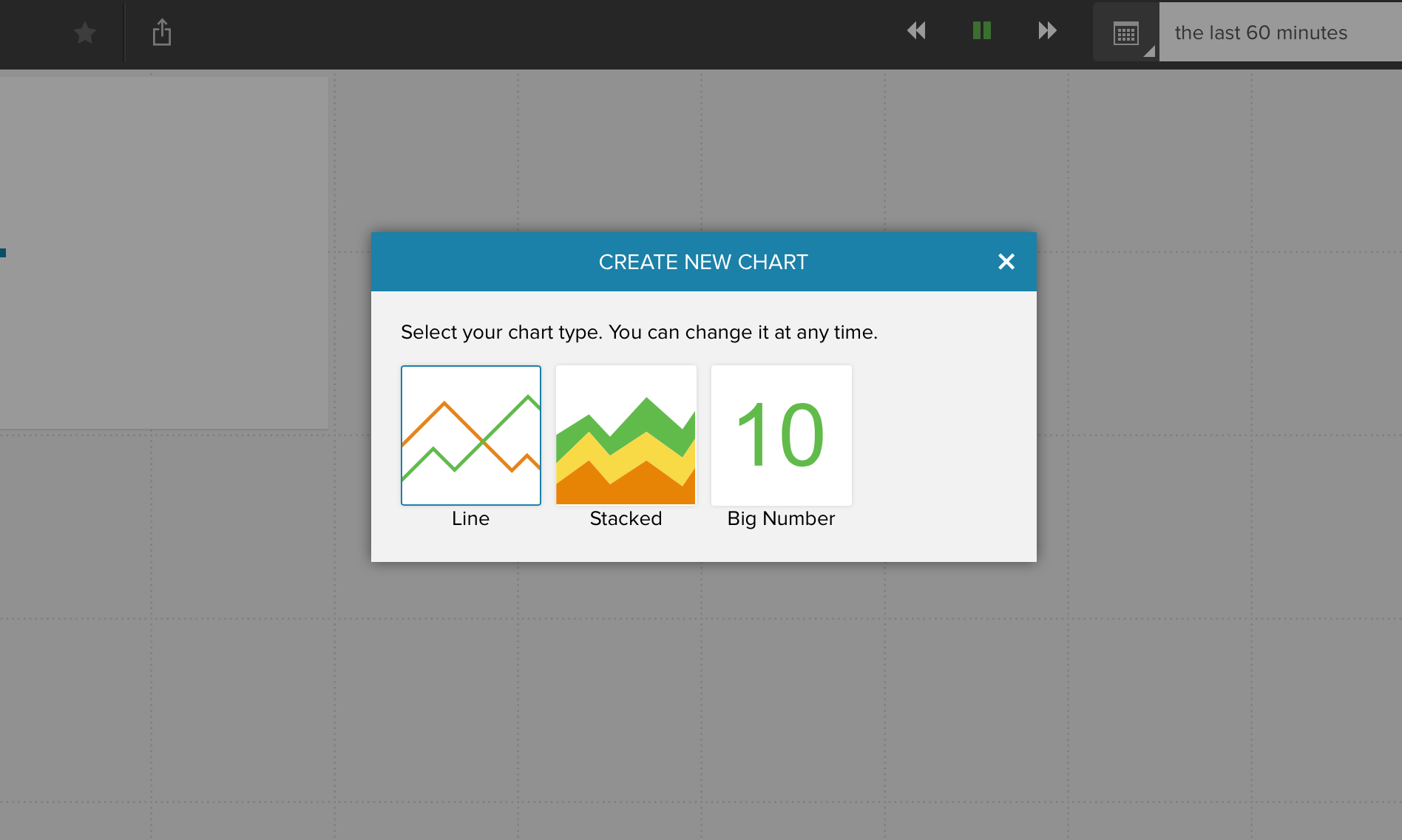 After choosing the type of chart you'd like to create the chart editor will slide up from the bottom of the screen. The chart editor shows you a list of the metrics you're currently emitting to our API. You can narrow down the list by typing a pattern into the search box. As soon as you start typing the list is filtered.
Chart Tooltip¶
When you hover over a chart, a tooltip appears that shows you values for each metric in the chart. In the tooltip, you can sort the metrics by size and name, and even filter the series based on a pattern.